Weather cuts Ashley High School graduation ceremony short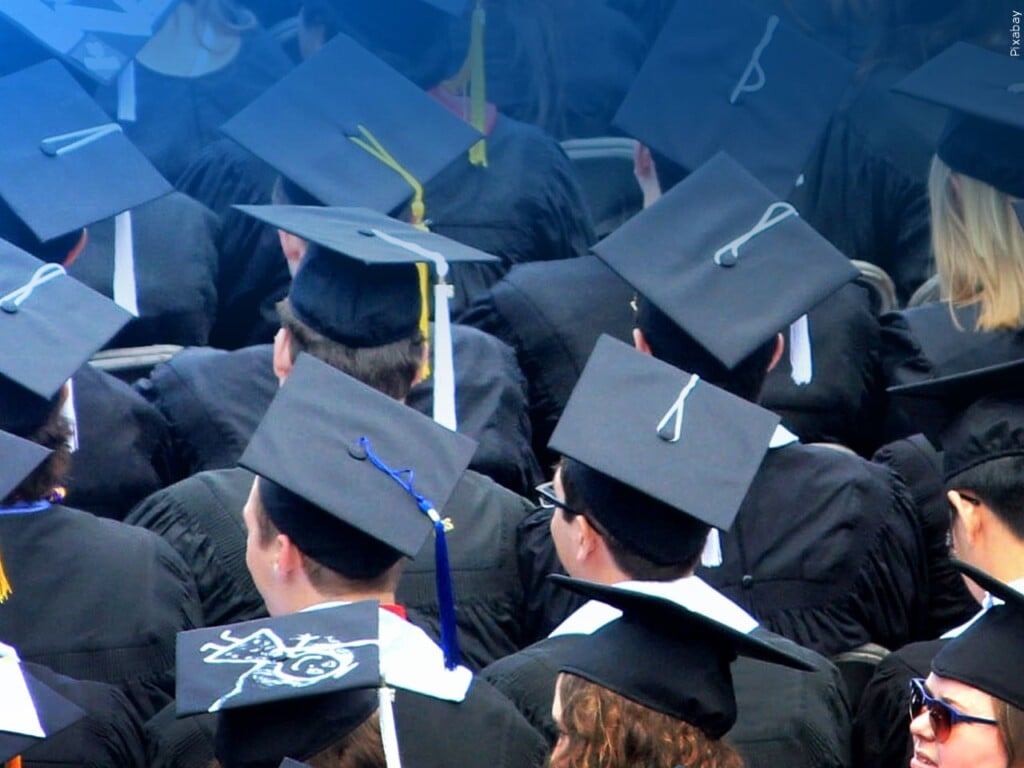 WILMINGTON, NC (WWAY) — On Wednesday, Eugene Ashley High School celebrated commencement at the Ashley Stadium.
While each graduate received their diploma and a handshake, authorities had to cut the ceremony short due to inclement weather.
The school says the valedictorian, salutatorian, Eugene Ashley Memorial Award recipients, the Future Educator Award winner, and the top ten graduates remained unnamed when lightning and rain forced participants to clear the stadium.
Ashley High School says they would like to recognize the students who have earned the highest honors of their graduating class, and states the following:
Valedictorian Elle Sawyer is described by Principal Pat McCarty as "studious and conscientious," and he cites her membership in Beta Club, Key Club and National Honor Society, as well as her more than 400 volunteer hours at the Fort Fisher Aquarium as evidence of her dedication to both service and achievement. He also cited her accomplishments in cross country and track, as she is described by her coach as an "athlete who endears herself to teammates by leading by example, overcoming adversity, and pushing her boundaries and limits for the good of the team." In her valedictorian speech, Sawyer encouraged her classmates to "take time to appreciate the present and where you are now, for we aren't promised a tomorrow. We only have today."
Salutatorian Ella Bartosik is described by McCarty as "hard-working, bright, humble, inquisitive, intuitive and inspirational." Among her accomplishments McCarty cites membership in National Honor Society, the swim team Most Improved Award, the Most Valuable Lacrosse Player award and her leadership as team captain of the women's lacrosse team.
Additional honors for outstanding academic achievement include the top ten based on a student's weighted cumulative grade point average at the end of the fall semester. Those students, in alphabetical order are Ella Bartosik, Oscar Cleaveland, Lara Granados, Lillian Johnson, Bates Lancaster, Emma Monroe, Malik Mouabid, Ruby Moulton, Allison Phillips, Elle Sawyer and Blake Taylor. Recognition also belongs to Lila Weeks and Colin Bates for earning an associate's degree from Cape Fear Community College.
Another top honor is the Eugene Ashley Award, created in memory of Sergeant First Class Eugene Ashley Jr., a career US Army soldier and recipient of the Congressional Medal of Honor, and his wife Barbara, who raised their five children after her husband made the ultimate sacrifice for our country. This award offers a $500 scholarship to one male and one female graduate who exemplify the school's mission: Achieve, Honor and Serve. This year's recipients are Jayda Foxworth and Kenan Everhart. Foxworth's service to the Special Olympics and the Eagle Buddy Club and Everhart's leadership and work ethic make them standouts among their peers as students who best embody the spirit of the Eugene Ashley Award.
Graduate Isabella Gonzales won the New Hanover County Future Teacher Scholarship Award. Granted by the Board of Education, Gonzales is awarded a total of $28,000 in scholarship loans to an accredited North Carolina community college, college or university of the recipient's choice in exchange for at least four years of service as an educator in a New Hanover County School.
Principal McCarty had planned to close the event with the final commencement speech of his career. In his speech he encourages students to, "focus on what you have learned and accomplished both in and out of school," and to "express your gratitude, particularly to your parents, teachers and fellow students, all who have helped bring you to this milestone in your life."